About Us
Master Tam Shek-Wing is a Nyingma master. He is the founder of Vajrayana Buddhism Association, with branches in Toronto, Vancouver, Hong Kong and Hawaii. In 1972, Tam became a disciple of H.H. Dudjom Rinpoche in 1972; in 1984, H.H. ordained him as Vajra Archarya. As Vajra Archarya, Tam shouldered the responsibility to present the Buddhist practice to the West.
In this website, you will learn about the Nyingma tradition. Dharma classes and group meditations at our local branches are held in English and Chinese (Mandarin and Cantonese).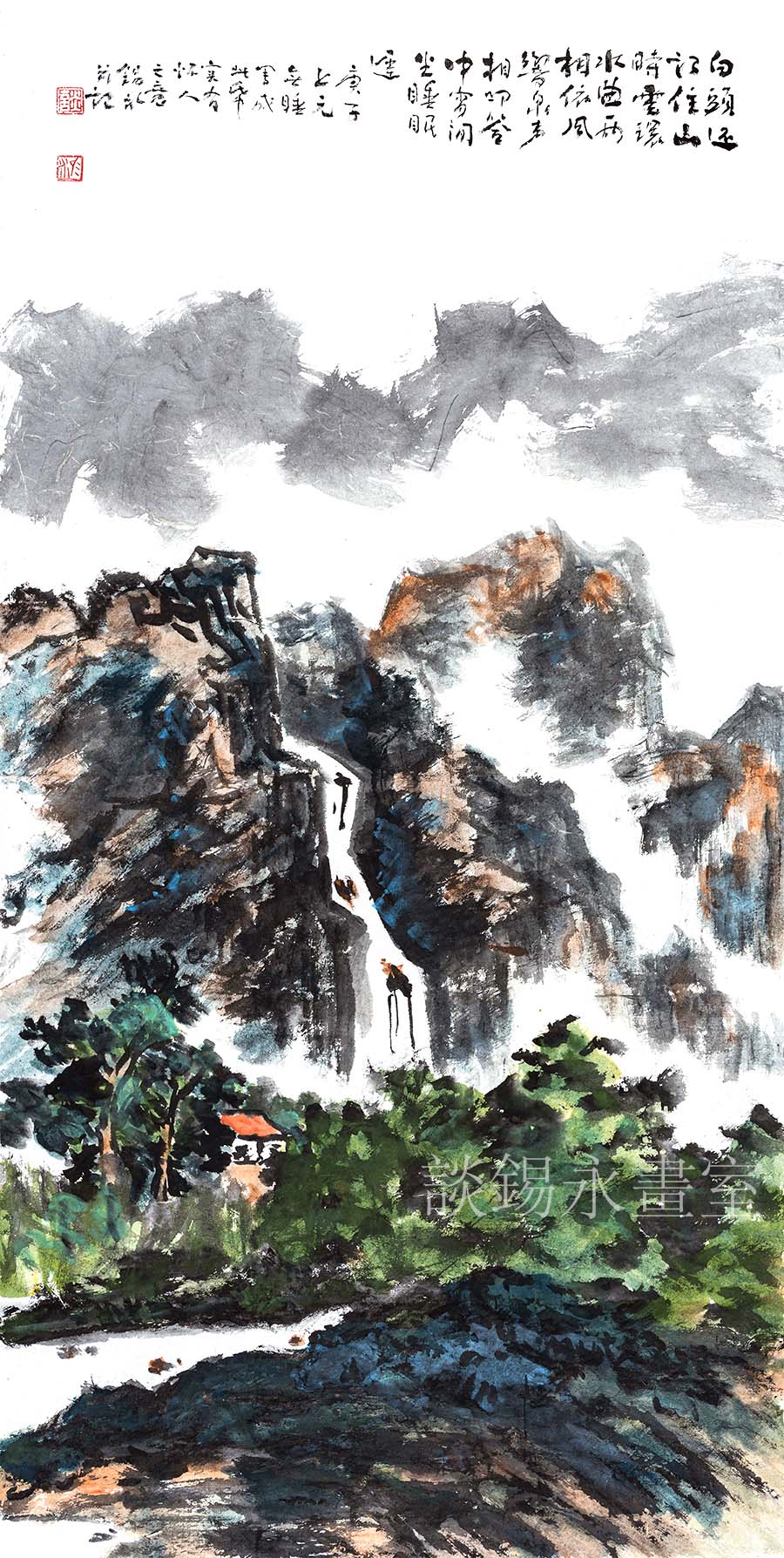 Recent painting (2020) by Master Tam. The inscription says:
白頭還記住山時
A head of white hair
Recalling the old times in the mountains.
雲環水曲兩相依
The ring of clouds
The meandering streams
In each other's embrace.
風響泉聲相叩答
The wind and the water
Whistling and rolling,
Questions and answers reverberate.
中宵閒坐睡眠遲
Pottering about
Sleepless well into the night.
庚子上元無睡,寫成此紙,實有懷人之意。錫永並記。Sleepless on the night of the Lantern Festival, the year of Gengzi, became this painting. Thinking of people from the past, noted by Shek Wing.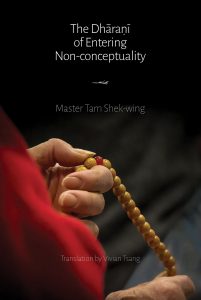 The latest English translation of Master Tam's commentary on The Dhāraṇī of Entering Non-conceptuality is out now (Dec. 2021). This text encompasses both the gradual and the sudden traditions. Tam examines the teaching, comparing Yogacara and Nyingma traditions, offering a non-sectarian approach to the dhāraṇī of entering non-conceptuality for practitioners and readers of Buddhism.
Master Tam's Fourfold Dependent Arising and the Profound Prajnaparamita is now available in English. Master Tam was first to present the Buddhist practice in terms of fourfold dependent arising, providing the stepping stone needed in following Buddha's path to shed light on Prajnaparamita, or the perfection of wisdom.