About Us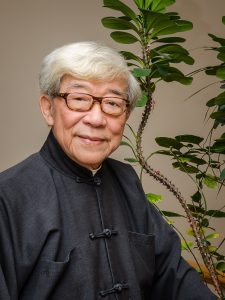 Vajrayana Buddhism Association (VBA) was founded by Nyingma master Tam Shek-Wing (Dorje Jigdral, b. 1935), with branches in Toronto, Vancouver, Hong Kong and Hawaii. Tam became a disciple of H.H. Dudjom Rinpoche in 1972 and was ordained Vajra Archarya by His Holiness in 1984, shouldering the responsibility to present Buddhism to the Western audience.
In this website, you will learn about the Buddhist practice and the Nyingma tradition. Dharma classes and group meditations at our local branches are held in English, Mandarin and Cantonese.
Recent painting (2020) by Master Tam.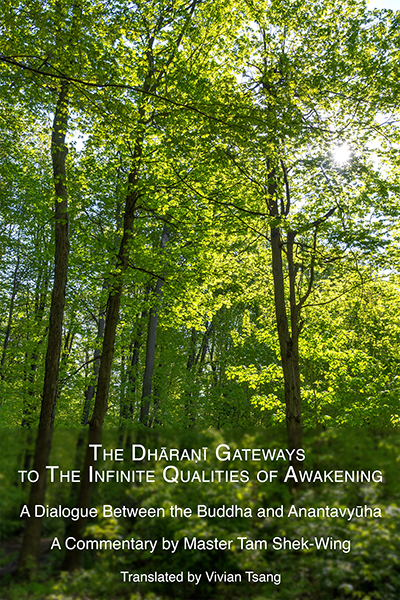 "The Dhāraṇī Gateways to the Infinite Qualities of Awakening" is Master Tam's second book of commentary published in the "Beyond Word" Series. The sūtra itself was the second chapter in the Heaps of Jewel (Ratnakūṭa) that took place as a dialogue between the Buddha and bodhisattva Anatavyūha (無邊莊嚴會). Like "The Sutra of Perfect Enlightenment," we will be posting its content as a monthly column after we completed serializing "The Sutra of Perfect Enlightenment." Stay tuned.
"The Sutra of Perfect Enlightenment" was Master Tam's 12th book of commentary in the "Beyond Words" Series aiming to present the hidden meaning in Buddhist scripture. Published online as a weekly column in 2016 (rewritten and published later in 2020), Tam originally intended his commentary as an answer to a reader's request for a balanced overview of Buddhism, inclusive of the doctrine as well as the practice. The book is now translated into English and will be posted here as a monthly column (on-going). Click on the photo for a brief introduction and the table of contents.
(Image: "Buffalo Child Stone Entering Winter Solstice," courtesy of Tom Wilson, 2021.)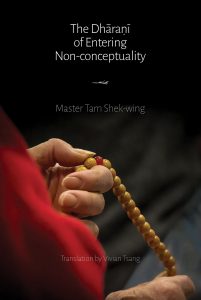 The latest English translation of Master Tam's commentary on "The Dhāraṇī of Entering Non-conceptuality" is out now (Dec. 2021). This text (Chinese title: 聖入無分別總持經) encompasses both the gradual and the sudden traditions. Tam examines the teaching, comparing Yogacara and Nyingma traditions, offering a non-sectarian approach to the dhāraṇī of entering non-conceptuality for practitioners and readers of Buddhism.
Master Tam's "Fourfold Dependent Arising and the Profound Prajnaparamita" (Chinese title: 四重緣起深般若, published 2005), is finally available in English (2019). Master Tam was first to present the Buddhist practice in terms of fourfold dependent arising, providing the stepping stone needed in following Buddha's path to shed light on Prajnaparamita, or the perfection of wisdom, uniting both the Middle Way as well as Yogacara traditions.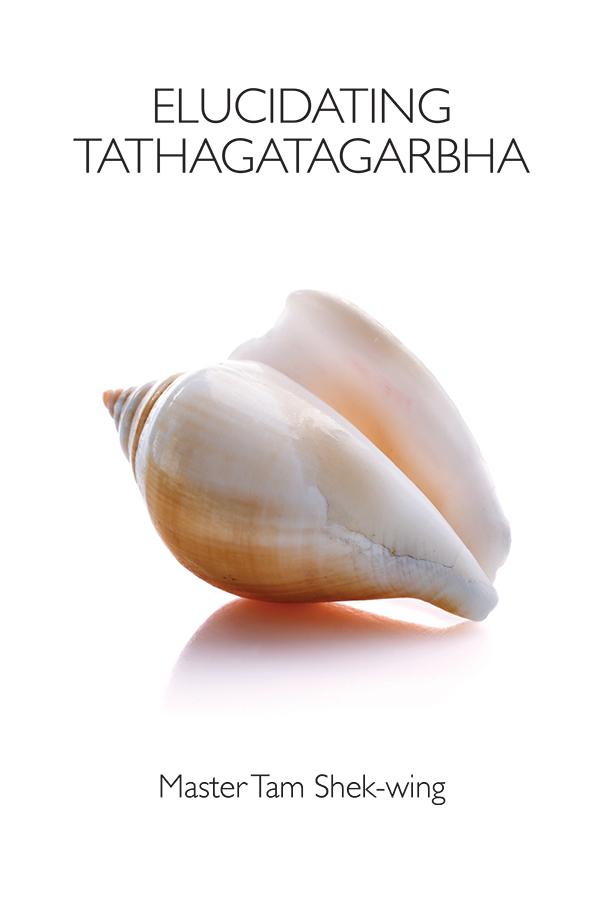 "Elucidating Tathagatagarbha" (Chinese title: 細說如來藏) by Master Tam, by Sumeru Books (2018). Originally published in Chinese in 2010 as a lay presentation on the Buddha-Within (Tathāgatagarbha). Tam offers different entry points towards this Buddha-Within through discussions of (fourfold) dependent origination, though Western philosophy juxtaposed with Buddhism, as well as through poetry in the Classical Buddhist tradition. Presented as an inner wisdom realization that is not departed from our day-to-day reality, enlightenment is then also within reach via the Buddhist practice.
Natural Appearances, Natural Liberation (Chinese title: 生與死的禪法) by Master Tam, published by Sumeru Books (2011). This book approaches the Six Bardos practice (Padamasambhava and Karma Lingpa) from a lay perspective of the Buddha-Within that is not departed from our day-to-day reality, which is naturally inclusive of living and dying. The Buddhist practice allows for the recognition that our day-to-day reality are natural appearances not departed from wisdom, the path paves the way for an open-mindedness towards life events major or ordinary (bardo), such that we approach life and death with ease, positivity, and respect (liberation).